You Won't Believe What This Will Do To Your Skin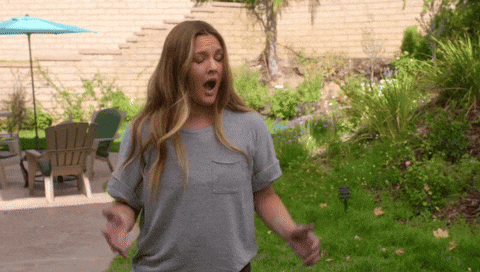 There's nothing we love more than discovering the miracle powers of natural ingredients, especially when they could already be in your garden. So, we were majorly stoked when we came across a new skincare study by Shiseido that proved that watercress is actually BOMB for your skin – yes, watercress! We know it may not look like much (watercress is tiny) but it has the ability to boost your collagen levels, so your skin looks firm. And its beauty benefits don't stop there, it's bursting with vitamins, minerals, and antioxidants that will majorly enhance your beauty regimen. Here's how:
For your skin: The study conducted by Shiseido showed that watercress extract works on the dermal cells and boosts collagen production, which naturally reduces with age. Higher levels of collagen will improve the elasticity of your skin, giving it a firmer appearance. Collagen can also blur the appearance of your pores and give your skin a more radiant glow, which is basically our life goals. Plus, it's rich in vitamin A and C that help fight damaging free radicals that cause premature aging – we're obsessed.
For acne: Watercress is super rich in vitamin C – it actually contains more vitamin C than an orange. This is why applying watercress extract directly onto your skin, or adding it to your diet can help when it comes to treating acne. It'll work to ease any redness and inflammation while boosting skin cell renewal, improving the signs of any stubborn scars. When added to your diet it'll strengthen your immune system too, so that your body is better able to keep any acne-inducing bacteria at bay.
For your hair: If you drink watercress juice or apply the extract directly to your scalp, it has the potential to balance the functioning of hormones that help boost hair growth. It's also a rich source of zinc, which will improve the health of your scalp and in turn lessen breakage or damage. You can apply a teaspoon of watercress extract to your scalp an hour before you shampoo, just make sure you massage it in as this will boost blood flow for added shine. You can even apply it to your brows because let's be real, who doesn't want fuller, thicker brows?
Watercress DIY Face Mask:
We're in love with this mask – it leaves your skin feeling so smooth and fresh! Start by mixing half a ripe avocado with 1 tablespoon of honey, then add 2 drops of watercress extract ($20). Apply onto cleansed skin and leave it on for 12 minutes, then wash it off with warm water. The avocado will really nourish your skin leaving it soft and supple and the honey has antibacterial properties that'll help curb breakouts.