7 Last-Minute Stocking Stuffer Ideas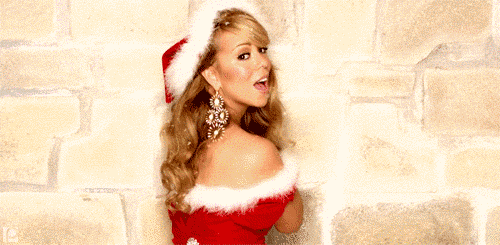 'Tis the season for beauty! Any true product junkie knows the best things come in small packages, which is why your bestie will be psyched to stock up on pocket-sized bronzers, lipsticks, nail polishes, and tools this year. From do-it-all highlighters and heavenly scented rollerballs to a fluffy brush set you'll never want to part with, there's something for every glamour girl on your list.
First Aid Beauty Hello Fab Mani Butter Multi-Stick in Champagne – $20
Any beauty loving multitasker knows a chunky stick in a shimmery hue is a must — especially around the holidays. And First Aid Beauty's cream-to-powder shea butter and vitamin E formula will not only nourish your skin when swiped on your eyes, lips, and cheeks, but give you a luminous glow thanks to micro-pearls.
Shop it here.
Beautyblender Midas Touch – $25
The best ornaments are the ones that hold beauty blending sponges and a solid cleanser inside. Because applying makeup with your fingers just isn't cute.
Shop it here.
Huda Beauty Liquid Matte Minis in Nude Love Edition – $33
Give the gift of liquid matte lips, in mini sizes. Available in four flattering shades like Crush (a light peachy nude with a pink accent), Wifey (a delicate pinkish nude), Sugar Mamma (a sweet peachy nude), or Girlfriend (a light apricot nude). Now you don't have to choose between shades!
Shop them here. 
Marc Jacobs Daisy Rollerball Trio – $45
Fragrance rollerballs were practically made for stocking stuffers, don't cha think? Perfect for the girly girl, the jet-setter, and every other member of your squad that loves smelling like a total babe.
Shop them here.
MAC Snow Ball Mini Brush Kit – $29.50
Quite possibly the most adorable tiny brushes we've ever seen. Who wouldn't love touching up with this rose gold set on-the-go?
Shop it here.
Benefit Cosmetics Hoola Matte Bronzer Mini – $15
Contour queens can never have too many bronzers, and Benefit's award-winning Hoola Bronzer is perfect for all skin tones.
Shop it here.
Too Faced More Than Meets the Eye – $10
Make sure your peepers are looking their best when it comes time to pucker up under the mistletoe! Too Faced's Shadow Insurance Eye Primer keeps everything crease and fade-proof, while their Better Than Sex Mascara offers up mega volume (it's one of our favs).
Still stuck for ideas? Check out our Broke Girl's Guide to gifting your squad for under $10 here.