This Fenty Dupe Costs Half The Price, And Is 10x Better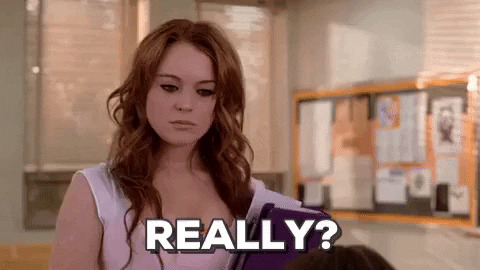 A couple of weeks ago we tried the super hyped about Fenty Body Lava. Did we love it? Kinda – it gave us major glitter goals and smelled divine, but the biggest drawback for us was the price. $59 for a bottle of body glitter that left us feeling sticky all day? We weren't sure how we felt about that, especially when we had a bottle of Sol de Janeiro's Glow Oils, $35, enroot to our office.
The theme behind the Glow Oils is Brazilian beauty, as the brand puts it, to "accentuate your delicious curves and highlight your favorite features". I was psyched about trying these for two reasons: firstly, this dupe is nearly half the price for almost the same amount of product, secondly, Sol de Janeiro's Glow Oils also contain hydrating properties to feed your skin while you glow. Here's what I thought:
What it is: Two dry oils with a non-sticky, shimmering finish. Copacabana Bronze has a bronze tint with gold shimmers, while Ipanema Sunset is a translucent oil with Champagne-toned shimmer. They can also be mixed with foundation to give your skin major glow goals.
What it does: The formula hydrates and softens the skin with Sol de Janeiro's signature Brazillian blend of Cupaçu Butter, anti-oxidant rich Acaí Oil, and Coconut Oil. Both are infused with fragrance to leave your skin smelling insanely delicious.
What I liked: Because these are dry oils they don't feel oily at all, and I did also find them to be transfer-resistant, which is definitely a bonus for summertime. They also smell ahhhhmazing, it's like you're on a tropical beach somewhere! The formulas are super shimmery under direct sunlight and bright light, but otherwise, the effect is more of a glow, which I like. Both shades are really pretty, but because I have medium toned skin, I didn't find that the Copacabana Bronze gave my skin a more sun-kissed look, which I would have liked. Although we did try it on fairer skin tones and it definitely gives a bronze, tanned effect.
What we didn't like: The formula felt a little sticky in the creases of my arms and the backs of my legs, but everywhere else on my body dried down. My tip would be to avoid those areas as it feels uncomfortable. Also, the fact that these don't have a pump makes it trickier to use, as I kept accidentally pouring too much out.
Fenty vs Sol de Janeiro: I have to say I much prefer the Fenty Body Lava packaging, it's sexier and the pump makes it much easier to use. But the Sol de Janeiro Glow Oils feel so much more comfortable on the skin, and I really like that Copacabana Bronze has a tint to it, so if you're fair skinned, this is like an instant tan and glow product in one. Personally, I prefer the more subtle shimmer of the Glow Oils, as it's much more wearable, but if you're heading to a festival or beach club, the Fenty definitely steps the sparkle game up a notch.
The verdict: The biggest decider for me has to be the price, as the Glow Oils are almost half the price of Body Lava, and although they're 75ml (not 90ml), 90ml of the Glow Oils would still make them a third cheaper. Overall I preferred the formula and effect of the Glow Oils, and I also like the fact that these have beneficial ingredients to soften my skin too.
Check out my full review of the Fenty Body Lava here. Shop the Sol de Janeiro Glow Oils, $35, here.