Why 2018 Has Been The Craziest Year Yet
I can't lie, 2018 has been major. When I look back, I cannot believe how much we've managed to squeeze in; from filming our first series of Huda Boss to launching our new fragrance brand and speaking at Harvard – there have been so many highlights! But as well as the highs, I can also honestly say it has been one of the most challenging years of my life, but through the grind, we grew so much! I feel so incredibly blessed when I watch this little snapshot of my year, and it's all because of you guys. So I first want to say a HUGE thank you for your love and support and for continuing to inspire me and my team every day! Check out my 2018 highlights and you'll see why 2018 has been our craziest year yet…
View this post on Instagram
My 2018 Highlights:
1. Filming Huda Boss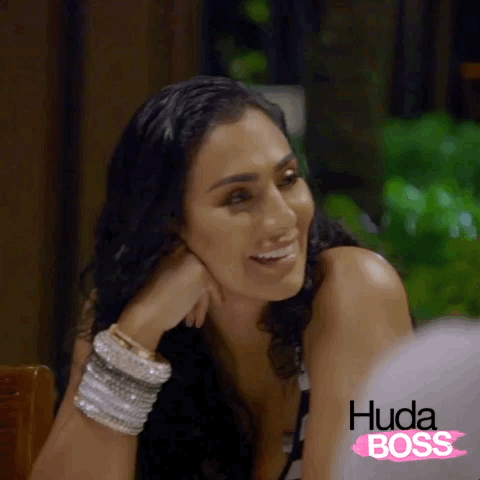 We toyed with the idea of a reality TV show for quite some time, and when Facebook approached us to create one, it felt like a really natural fit. It was definitely challenging at some points, but I learned a lot and, in the end, it brought my family closer together. In the new year, we're going to start filming season 2, so make sure you guys check it out and follow Huda Boss on Instagram for updates.
2. Our Overachiever Concealer Campaign
I have to admit; this is one of the most emotional highlights of the year – our Overachiever Concealer campaign shoot. The product release itself was super emotional as we had faced so many setbacks and yet my team and I persevered and created one of my favorite products to date. So, when it came to the campaign shoot, I knew we had to make it extra special by including the overachievers that inspired us to make the product. When I met our five Huda Beauty Overachievers, I felt like my heart could explode! These five women were true overachievers and real hustlers – they'd all overcome their struggles, and become more resilient and even more fabulous.
3. Speaking at Harvard Business School
View this post on Instagram
Another pinch-me moment was when I was asked to speak at Harvard Business School. I felt so honored! And I felt it was only right to speak about an important issue that's close to my heart – feminism. Being a woman in business isn't always easy, especially in the Middle East. At first, I was treated as if my business was a hobby rather than an important venture. I'm also a working mom, which means I don't just have to juggle my beauty blog and business, but my family too. But then having my family and my daughter there to hear me speak among all of the Harvard students? I couldn't have been happier or more proud of what my family, my team, and I have worked so hard to accomplish.
Posts You'll Love:
4. My Glamour UK Cover
When you're a little girl flicking through the pages of a magazine, you always dream of being on the cover of a magazine, and this year that dream came true – I was on the cover of British Glamour. Being in the company of so many of my role models and fellow beauty influencers was so humbling.
5. The launch of KAYALI

The launch of KAYALI was very special for me. Not only was it the launch of our first sub-brand but it was a project that was so close to my heart, especially to my sister Mona, aka the perfume princess. I really feel like it embodies our family and our brand – the fusion of two cultures, the Middle East and the west – as it was inspired by the Middle Eastern tradition of layering fragrances. Find out more about the KAYALI fragrances and the art of layering here.
Share with us your favorite moments of 2018 in the comments below, and thank you for being part of our big, crazy Huda Beauty Family! xx