10 Reasons Why We're Making The Switch To Short Nails!
Long nails have been trending for a while, and Instagram is full of gorgeous lust-worthy pics of super long nails. In fact, we've been fans for a really long time! But finally, we've come to a point when we've realized that more than anything, long nails just get in the way of life. So we're making the switch to shorter nails, and here's why:
1) The stress of long nails potentially breaking is too much to handle. Not only are they fragile and more likely to break, but when they do, it's so noticeable it feels like the worst thing in the world.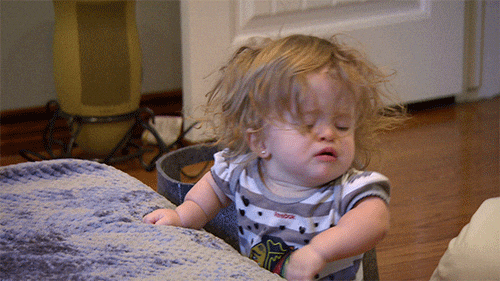 2) You'll finally be able to dress yourself again! Zips, buttons, shoe buckles, earring backs… yeah, you'll be able to get ready all on your own.
3) You can text. Not only is having nails a normal length hugely practical when you're trying to type a message quickly, but it's a way more peaceful process without all the tapping going on.
4) You can play with makeup again. With shorter nails comes greater precision, you can finally use your finger to apply and intensify foiled eyeshadows, and you don't need to worry about stabbing your powder formulas accidentally.
5) Just imagine all the money you can save on manicures and nail polish! Not only will you be saving a ton of money on your polish and acrylic, but the maintenance is dramatically reduced.

6) You won't poke your eyes out trying to do the simplest things: Wearing contacts, applying false lashes, rubbing your eye… Yep, all of that is no longer a hazard to your eyesight when your nails are shorter.
7) Nail art looks cuter! For some reason, tiny little nail designs just look so much better on shorter nails.
8) Shorter nails feel a little more hygienic! It's not to say that longer nails are dirty, but if you're a long nail fangirl, you'll know there's no avoiding certain things embedding themselves under your nails – although they do come in particularly helpful as a toothpick after meals, ewww!
9) Long nails are fun and all, but we kinda feel like shorter nails are a little bit cooler.
10) Basically, we're just over super long nails… even if they did make us feel like a mermaid!
If you're worried short nails might not make your hands look as good, check out our nail shape guide to choose a nail shape to flatter your hands!
What do you guys think? Are you a die-hard long nail fan or do you prefer a shorter length? Let us know in the comments.