9 Ways To Make Your Eyes Look SO Much Bigger!
Disney Princesses were basically our first-ever #beautygoals, and Princess Jasmine, Ariel, and Belle all had one thing in common, huge doe-eyes! Faking Bambi-like eyes is so achievable when you follow these strategic guidelines. Here're our ultimate eye makeup tips to make your eyes look bigger.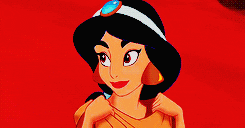 1. Brighten your waterline
Lining your lower waterline with a pale-colored eyeliner is one of the easiest tricks in the beauty bible. You can use a white pencil liner for a dramatic difference, but we prefer a beige liner, which looks more natural and has the same effect.
Top Tip: Liner doesn't last long on the lower waterline – probably because you blink about 1500 times a day – so take your liner out with you and reapply whenever you pop to the bathroom.
2. Highlight like a pro
Highlighter doesn't just give life to your cheekbones, it's one of the best tricks for opening up your eyes too. Use it on your brow bone (which will lift your brow), on the inner corners of your eyes to open them up, and on the very center of the lid to make your eyes pop.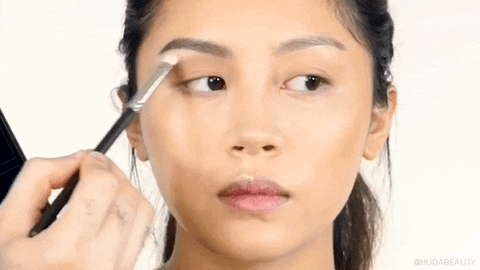 3. Use concealer strategically
Use concealer on the inner corner and outer corners, which are areas that tend to look darker. By adding light to these areas, you bring the eyes forward and emphasize their size.
4. Lift your lashes
We all know mascara makes a massive difference to our eyes, so imagine how bomb the right pair of false lashes can look. With false lashes, it's crucial that you find the right style to flatter your eye shape: Depending on whether you have almond, round, hooded or deep-set eyes, each needs a different lash, otherwise, you run the risk of making your eyes look smaller. Check out our guide to choosing the right lashes here.
View this post on Instagram
If it's not an occasion for lashes, then a good mascara – we love the L'Oreal Paris Voluminous Lash Paradise, $9 – combined with a lash curler will lift and open up your eyes immediately. You can also get a lash-lift at your local salon, which is a semi-permanent beauty treatment that adds an insane curl to your lashes for around six weeks.
5. Don't forget your lower lash line
Adding mascara to your lower lashes will also open up the eyes for a wide, doe-eyed look: For a softer look, you can use brown mascara, or even colored mascara if you like. Adding a little eyeliner to the outer corner of your lower lash line will also help to elongate your eyes. Stick to the outer third of your eye, and use a soft brown eyeshadow to smoke it out, which will make the eye look wider – harsh lines can make the eyes look smaller.
6. Define your crease
Whether you're going for a natural look or a smokey eye, tailor your eyeshadow to the look and define your crease. If you're doing a no-makeup-makeup look, you can use a light brown shade in the crease, which adds dimension to the eye. Slowly build up the eyeshadow with a soft fluffy brush, for a natural look (dark lids can make the eyes look smaller).
7. Frame your face
A well-groomed pair of brows is so essential for creating balance and harmony of the face, but also for accentuating your eyes. Check out our guide to find the right brow shape to suit your face shape here.
Top Tip: Instead of bringing the tale of your brow downwards at the end, elongate it so that the tip flares out towards your ears, which will help to lift the brow for a more youthful appearance.
8. Conceal dark circles
Bright eyes not only make your eyes look more awake, but they also open up your eyes. Choose a shade of concealer a shade or two lighter, or if you have dark circles, use a peach-toned concealer, which will cancel out purple undertones. Baking under your eyes will also add brightness and help to keep your eyeliner from smudging throughout the day. Just apply a thick coat of translucent powder underneath your eye area after concealer, and let it sit for three to five minutes. Afterward, dust it off using a clean, fluffy brush.
9. Wing it
Winged eyeliner can also help create the illusion of bigger eyes. If you have smaller eyes it's better to avoid heavy eyeliner on your upper lid, as this can make it look smaller. Instead, you can draw a very thin line above your lashes, tapering the eyeliner outwards from the last third of your lashes to create a subtle flick. Check out our guide to drawing the sexiest wing to suit your eye shape here.
If you're thinking about getting eyelash extensions, check out everything you need to know before you book your appointment here.