The BEST Beauty Lessons We Learned In The Last 10 years
We repeat: we cannot believe it's Huda Beauty's ten-year anniversary this week. It's been a wild ride, and we've learned A LOT along the way. And we're not just talking makeup hacks or skincare techniques, although don't get it twisted, we've learned a lot of those too! We've also learned some really important life lessons and ventured on a journey of self-love and acceptance. No cap: it hasn't always been easy, but it's been SO worth it. So naturally, we wanted to use this monumental milestone as an opportunity to share our most important beauty lessons with you all.
Beauty Lesson #1: Prepping Your Skin is Just as Important as Makeup Application
Before you grab your beauty blender and start laying your beat, you've got to ask yourself, "have I prepped my skin… properly?" If the answer is no, you gotta problem. Without exfoliating and hydrating your skin, your makeup will never look as smooth and delicious. The sad truth is, it's more likely to look patchy, flaky, and crease throughout the day.
Always start with cleansed skin, then it's time for exfoliation. We're obsessed with the WISHFUL Yo Glow Enzyme Scrub, $39, as it's infused with fruit enzymes that gently melt away dead skin skin while amping up your glow game. Then, hydrate, hydrate, hydrate. We start with a plumping serum like the WISHFUL Thirst Trap Juice HA3 Peptide Serum, $47, then we lock in all that yummy hydration with the WISHFUL Honey Whip Peptide Moisturizer, $48.
Beauty Lesson #2: Don't Overcomplicate Your Skincare Routine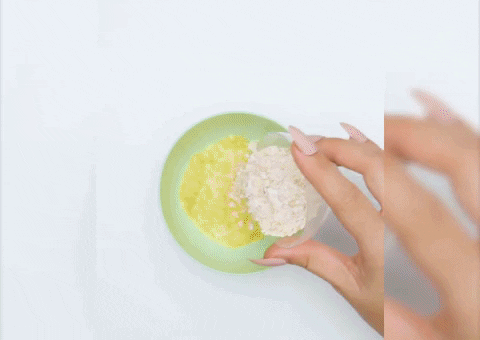 There was once a time when we would layer ten or more skincare products religiously each night. But over the years, we've learned that we don't actually need to overcomplicate skincare. A four to five-step routine can get you the same results – trust us, we've learned the hard way.
Cover your basics: cleansing, exfoliation, and hydration, ensuring the formulas you use are effective and tailored to your skin type. Then, target any specific concerns like hyperpigmentation or acne with a serum or treatment. But other than that, don't overcomplicate it. Another key learning? Listen to your skin and tailor your daily routine to what your skin is saying at that very moment. Feeling a little dry? Do a mask. Breaking out? Use a targeted spot treatment.
And, if you're a loyal Huda Beauty blog lover, you'll know we're DIY queens. Sometimes a $2 homemade concoction can give amazing results – we love an avo mask for our hair! Check out our fave DIYs here.
Beauty Lesson #3: Don't do Anything Unless it's for YOU!
The truth is, living in 2023 and engaging in the beauty sphere comes with a ton of pressure. There are so many beauty standards that can easily be projected onto us through our daily use of social media. So one thing we always consider is, 'are we doing this for us?' Whether it's a new haircut, donning a new makeup look, or getting injectables, make sure you're doing it for yourself. As long as doing…WHATEVER it is…makes you feel empowered and confident, then we support it 100%.
Beauty Lesson #4: Use Beauty as a Tool of Expression
It may sound silly, but to us, makeup and hairstyling are art forms. Look, there's a reason they're called makeup artists! However, it's easy to forget how creative you can get with makeup and get into the routine of applying the same products, day in, day out. Although, no shade to a consistent daily beat – we've perfected our lewk, and we love it. But we also luuuurve to play with makeup, have fun, and experiment. Beauty is a tool of expression, so use it to communicate your mood or energy that day. What's the worst that can happen? You don't love it, and you wipe it away.
Beauty Lesson #5: Prioritize Self-Care Over Pleasing Others 
No matter how good or pure your intention, the reality is you can't fill up someone else's cup when yours is empty. We're big believers in this, which is one of the many reasons we believe so full-heartedly in self-care. Taking the time to prioritize your physical and mental well-being should be non-negotiable – it could be as simple as journaling or meditating for ten minutes a day or going for a walk with your friends to move your body. Oh, and we have to add that self-care isn't indulgent (although sometimes it may feel like it); it's a game-changing practice that's scientifically proven to reduce stress, increase productivity, and make you a happier, healthier individual, so prioritize self-care over pleasing others. Find our fave self-love rituals here.
For us, our beauty routine is one of our fave self-care moments. We really take our time to reset, emotionally and physically. We light a candle, practice affirmations, and take our time.
Beauty Lesson #6: Don't Underestimate the Power of Brows
Brow trends have kept us guessing over the past ten years. We mean, we've seen it all, from 90s brows and the Insta brows to bleach brows and lion brows. But through trying some of these these trends, we've learned an important lesson – don't underestimate the power of your brows.
Brows frame the face and harmonize your facial features. So, find a brow shape that suits you and that makes you feel confident. For sure, play around with trends you connect with, but we advise only doing so if it can be temporarily styled, rather than having to make a more long-term commitment, you know, like plucking off all your brow hairs as we did in the noughties!
Posts You'll Love:
Beauty Lesson #7: Sunscreen Every Day!
We feel like a broken record at this point, but we cannot stress the importance of sunscreen enough. Every dermatologist we've spoken to touts it as THE best formula on the shelves if you want your skin to look healthy and happy for as long as possible. So wear a stand-alone sunscreen every day with (at least) SPF 30 and a 5-star UVA rating. And remember, if you're out in the sun, reapply your SPF every two hours, and make sure each application is enough, which means using the two-finger application technique. Check out this list for our top-rated sunscreens.
Beauty Lesson #8: Use What Works for YOU!
One of the most exciting things about life is: we're all different. Every single person is unique; there is no one-size fits all, and that's definitely the case in the beauty industry. This also means that something that works well on your bestie, may not work for you. So, customize your beauty routine and tailor it to your skin type, facial features, hair type or texture. Only then will you be able to make the most of your beauty routine.
And this applies to trends too! As much as we love giving our two cents on the latest trending TikTok formula or makeup technique, it doesn't mean you have to try it. Your beauty routine should work for you; you shouldn't have to work for your beauty routine. There's also no shame in staying loyal to a product – if that moisturizer is doing its damn thing for your skin, let it continue doing it!
Beauty Lesson #9: Beauty is More Than Skincare, Makeup, or Haircare
As much as we love to try new formulas (and we may get tempted by pretty packaging now and again), we can't deny that our beauty routine really starts on the inside. No matter what you put on your skin, if you're not looking after your insides, your glow won't be the same. Just think, no amount of eye cream has the same brightening effect as a healthy bedtime routine; similarly, AHAs can't beat the power of a healthy gut (the real secret to glowing skin). And most importantly, if you're stressed out, it often reflects on your body and skin. Beauty is more than just products; it starts with your mind, body, and soul, and how you treat and nourish it.
Beauty Lesson #10: Beauty Cannot be Defined!
Over the last ten years, we've seen all kinds of beauty ideals. The truth is, beauty is more than what meets the eye, it's MUCH more than skin deep, and it's not something you can even put into words. It's feeling confident in your own skin and living in your truth. We believe beauty is a tool of EMPOWERMENT, and that means something a lil' different to everyone. The only person who defines your beauty is YOU!
What beauty lessons have you learned over the years? Inspire us in the comments below!
Disclaimer: Every product we review has been independently selected and tested without bias by our editorial team. We never take payment to review products, although some brands allow affiliate links, so we may earn a commission if you purchase a product by clicking on one of our links.