We Found A $20 Dupe For This $230 Cult Beauty Tool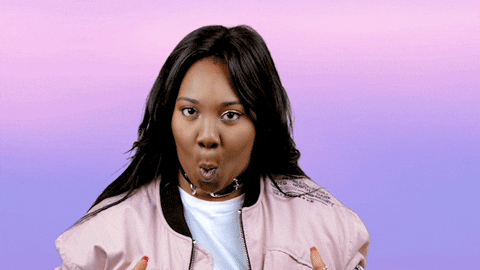 If you ask any celebrity hairstylist what beauty tool they'll never leave the house without, chances are they'll tell you it's the Mason Pearson hairbrush. It's basically the unsung hero behind all of your fav hairstyles of the past 100 years. Yes, it's THAT iconic. We know it may not look like much, maybe even a little dated, but this beauty tool is every hairstylist's secret weapon – we've seen Jen Atkin use it on her A-list clientele more times than we can count.
The brush has over 100 years of science behind it, allowing you to detangle your tresses without breakage, giving you Disney princess level shine, bible. Amazingly, the design hasn't been dramatically altered since its OG design in 1885. The signature rubber cushion allows air to pass through, so it can adjust to the contours of your scalp, which gently massages your scalp. The mixture of nylon and boar bristles promote circulation, exfoliate your scalp, and distribute natural oils from root to tip, giving your hair a killer shine while diminishing frizz. All of which sounds ideal, the only problem is, the Mason Pearson brush costs $230 (for the all-boar hair bristle brush) – quite a lot to splurge on a hairbrush! There are, however, less expensive versions, and different types of bristles to suit different hair types, which range between $150, for a handy-sized mixed bristle brush, to a Pocket Nylon Bristle Brush, $68. 
But imagine how excited we were when we came across the Denman Porcupine Grooming brush, $20, (on Amazon for $22), which is easily the closest dupe of this cult beauty tool. This mega affordable collection will detangle your mane while gently massaging your scalp, stimulating your hair follicles and adding glossy shine. Just like the Mason Pearson brush, it has a large red cushion that conforms to the shape of your scalp with nylon and boar bristles, which create the 'porcupine effect'. This means it'll condition the hair like the Mason Pearson brush, triggering natural oils to be released and giving your hair major shine while helping reduce any frizz. The Denman collection also has a variety of brushes to suit the varying hair types and thickness, just like the Mason Pearson collection. Although the signature red cushion is same, the bristle combo simplifies to either nylon bristles for thick hair or boar bristles for thinner hair.
How they compare: Both of the hairbrushes are super lightweight and literally glide through your hair leaving it feeling silky soft. Although we've got to admit, the Mason Pearson brush does leave your hair with less static and almost completely frizz-free, whereas there were still a few flyaways with the Denman brush. So, if you want to splash on the Mason Pearson brush (you can also customize the bristles, brush color, and size on the Mason Pearson site), it's definitely worth the investment as they do withstand the test of time – celebrity hairstylist Mark Townsend said his brush lasted him twelve years! But if you don't feel like spending over $100 on a hairbrush, the Denman is THE dupe that'll deliver the best results.