Broke Girl's Guide: The Cheapest And Best Multitasking Beauty Products – EVER!
Don't get us wrong, we love splurging on the latest cult product as much as the next beauty junkie, but sometimes our budget just won't allow it. Which is why we're always on the hunt for the best drugstore products that'll offer a quick fix for as many beauty needs as possible. So, whether your beauty funds are stretched because you've been out living your best life or perhaps you've already spent your monthly beauty budget on a hot new palette, these six genius products are gonna come through for you.
Vaseline
Vaseline, $4, can be used for so much more than just chapped lips. It can be slathered onto any dry area of your body like your elbows, knees or heels to set you on the fast track to softer skin. If you're in a super cold climate, it's your savior for protecting your nose and cheeks from windburn. It also gives the perfect dewy glow, so you can dab it onto the tops of your cheekbones when you're going for a more natural look, or if your brows ever get unruly, it can double up as a brow gel. Plus Jennifer Aniston swears it's her secret for looking so young – she likes to use it under her eyes at night instead of eye cream. See how here.
Check out these money-saving beauty hacks  – they'll save you so much money:
See more beauty-saving hacks here.
Coconut oil
Coconut oil, $10, is our go-to beauty solution for anything; from damaged hair, to dry skin and soft lips – it epitomizes the definition of a miracle product. It's super rich in vitamins and fatty acids, so it's a great moisturizer; we like to add two tablespoons into our bath for super soft skin, or put it directly onto our body immediately after a shower to lock in moisture. It also makes THE most nourishing hair mask, so we like to apply it to the ends of our hair, cover it with a shower cap, and leave it in overnight or while we're at the beach (minus the shower cap for the beach!). You can also mix a teaspoon of coconut oil with a little brown sugar to make a lip scrub for the smoothest lips ever.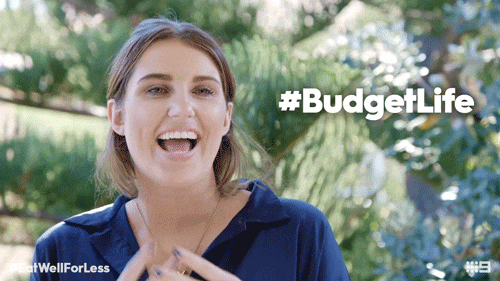 Hairspray
The power of hairspray, $11, goes way beyond holding your mane in place. When you team it with a spooley, it becomes the perfect brow gel; all you need to do is spritz the spooley and brush through your brows. It's also perfect for taming flyaways; either spray a spooley or an old toothbrush and brush flyaways at your roots and hairline into place.
Talcum Powder  
Okay, so we realize that talcum powder, $5, is normally something you associate with newborn babies but it actually has some dope beauty power too. Firstly, if your hair is looking greasy AF but you high key cannot be bothered to wash it, you can use it as dry shampoo in a pinch. Just make sure you go slowly and rub it in properly to avoid white roots – it's perfect for blondes! Setting powder run out? Use baby powder sparingly to bake under-eyes for a seriously bright and silky finish. Just dip a damp makeup sponge into the powder and dab it directly onto your under-eye, then dust it off 3-5 minutes later with a small fluffy brush, like the e.l.f tapered brush, $3. We swear it's basically the cheapest baking dupe out there. We even use baby powder to remove sand from our skin when we've hit the beach, as it absorbs the moisture from your skin so the sand easily falls off. Just sprinkle it on any sandy areas and gently rub it onto your body and the sand will fall off right away.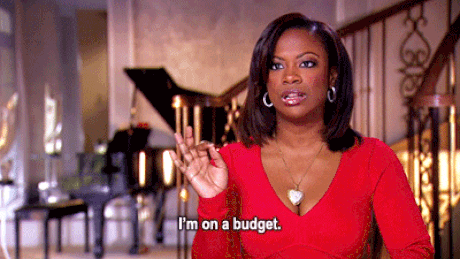 Pink lipstick
A soft pink lipstick is not only a staple in our beauty collection, it's actually a bomb multitasking product. So, if you have one like the L'Oreal Paris Color Riche Matte Lipstick, $9, you actually have three products, not one. A rosy pink lipstick can make the perfect crème blush; just apply it to the apples of your cheek or blend it with a little Vaseline to the tops of your cheekbones for the ultimate no-makeup makeup look. We also love to use them as a makeshift eye gloss or eye cream, depending on the formula – just blend it into your eyelid using your finger for an instant on-trend update.
Check out 7 Awesome Hacks To Save Money On Your Beauty Products here.