EVERY SECRET For Major #LashGOALS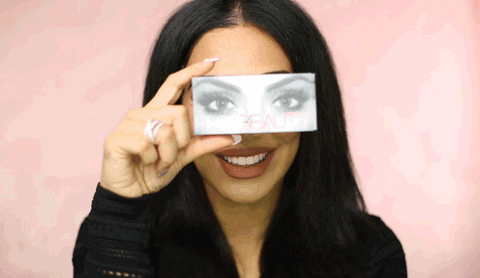 Happy National Lash Day! Lashes are one of our most defining facial features – we all get that boujee feeling when we know our lashes are looking bomb. So we're sharing all our eyelash secrets, from how to grow the longest lashes and our hacks for applying false lashes, to choosing the right pair to suit your eye shape and how you should be cleaning them. Get ready to slay!
How To Apply False Lashes Like A Bawse
False lashes can completely transform your look – they'll open up your eyes and add instant glamor. BUT putting them on is an issue even us lash lovers at HBHQ struggle with from time to time – that is until we tried this epic hack! So, from how to perfectly measure your lashes and trim them, the best glue, and the easiest hack for beginners, here's our guide to fool-proof false lashes.
How to wear your false lashes up to 20 times
If there's one thing we truly believe in, it's that spending money on quality lashes it 100% worth it. If you know how to clean them properly, you can re-wear the same pair of lashes up to 20 times – trust us, we're pros! No matter how much glue and mascara your lashes may be covered in, with the right TLC you can rescue almost any pair of lashes. Our technique is all about being gentle… We've seen some pretty horrifying methods of eyelash washing, so to set the record straight, here's our tried and tested method to make sure your lashes keep their flutter for as long as possible.
We also recently discovered BeRad Cosmetics All-Natural Eyelash Adhesive Remover, which makes the process of removing the glue even safer and super easy! Check out our step-by-step for cleaning false lashes here.
How To Choose The Right Lashes To Suit Your Eye Shape
If you've ever gone a little bit cray and bought a ton of lashes at once – you know, because they were on sale or something – then you'll know that just because they look gorgeous, it doesn't mean they'll necessarily be the best lashes for you. Depending on the unique shape of your eyes, the wrong style of lashes could end up making your eyes look smaller – no thank you! So whether your eyes are hooded or round, deep-set, almond or mono-lidded, check out our guide to choosing the right lashes to suit your eye shape.
How to get the longest lashes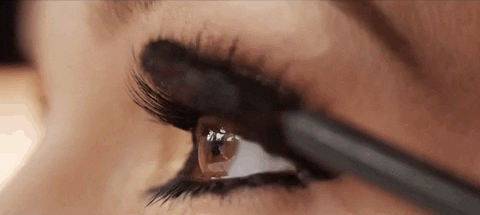 If you want longer, fuller lashes, we're firm believers in Revitalash. The Ophthalmologists – aka eye doctors – at Revitalash developed a lash conditioner that enhances lashes with a combination of peptides, lipids, biotin, moisturizing panthenol, and green tea extract. The formula is super easy to use: you just apply it morning and night to the tops of your lashes. You can also buy their Revitalash formulated mascara and mascara primer for a major boost. Check out the formulas here.
For a super easy and much more affordable DIY, we love using Castor oil on our lashes every night before bed. Castor Oil is the OG of hair growth, and it's the main ingredient in most shop bought serums. It works by penetrating hair follicles and nourishing them so that they're in the best condition to grow longer and fuller. Just rub a drop between your forefinger and thumb and gently smooth the formula into the lengths of your lashes.
Finally, our hack for getting the longest lashes with mascaras is by layering. Choose a lengthening mascara and combine it with a volumizing mascara to get MAJOR length and volume. We love combing the Maybelline Big Shot mascara with L'oreal's Voluminous Carbon Black mascara – but any two are better than one, so play around with what you have.
To celebrate National Lash Day, we're giving away a pair of our Huda Beauty Samantha lashes with every order for the next 24 hours on ShopHudaBeauty.com (12:00 19/02 to 12:00 20/02 GMT +4).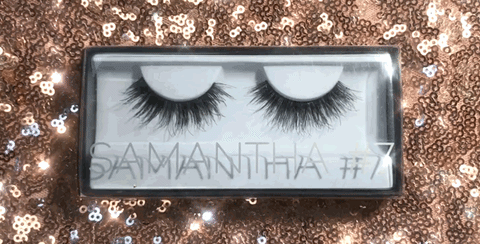 Let us know if you have any other hacks in the comment. Happy Lash Day!