Baking 101: How to Bake Your Face Like A Pro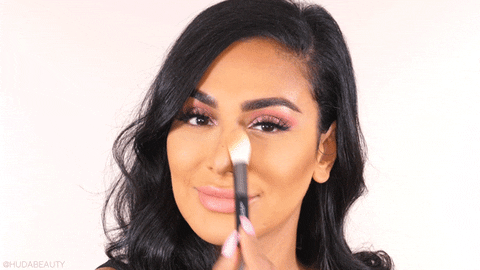 I literally bake my face every day, and I swear, as soon as you try it, you're going to want to as well. The process of baking is a technique started by the drag community, which basically gives your makeup a long-lasting creaseless, poreless, and flawless finish. So many people think baking takes a lot of time, but it's basically an extra 20 seconds in your morning routine that will mean less touch-ups, less creasing, and less eyeliner smudging throughout the day. While you let the powder bake, you can spend time filling in your brows, doing your eyeshadow, or making a coffee, and then before you know it, you're ready to dust it away. If you're still a basic baker, here's how to bake like a pro.
What you need:
The Setting powder: Look for a setting powder that's finely milled, which will blend and melt more seamlessly with your makeup. It's also really important that the powder doesn't contain silica or the minerals Titanium Dioxide and Zinc Oxide, which cause flashback, giving your face a white look in photos. It's also essential that powder for baking comes with a screw cap that you can pour the powder into – our fav drugstore setting powder doesn't, and it's so messy for baking with!
We made our Huda Beauty Easy Bake to make baking as foolproof as possible: The powder is really finely milled, gives a matte yet luminous finish, controls shine, plus it has zero flashback! The powder also comes in eight shades, so there's a shade to help brighten, color-correct, and complement every skin tone. The Easy Bake powder also comes with a unique netting so that it's super easy to use the powder, and get just the right amount for baking.
You need to tip out around a spoon of powder so that your baking tool can pick up and pack on a thick layer of powder. If there's any excess you can just pour it back in your pot.
The Tools: To bake, we like to use a damp makeup sponge (our fav is $7) that will grip the powder, or you can use a densely packed brush, like a foundation brush, which will grip and pack on the powder. You can use any fluffy brush to dust away the powder.
We created the Huda Beauty Face | Bake & Blend brush to give perfect application with one tool. Our dual-ended brush has a slanted end with densely packed bristles to pack on powder in hard-to-reach contours of the face using a stippling motion, while the soft fluffy end is designed to gently sweep away any excess powder after baking.
How to Bake:
Step 1: Start by applying your foundation or concealer – to bake, the powder needs some kind of liquid formula to grip.
Step 2: Once your base is down and fully blended, dip your Bake & Blend Brush or damp makeup sponge into the powder and apply a thick layer of setting powder (using a dabbing motion) on the areas of your face you want to brighten and set.
Step 3: Once you've let it set for three to ten minutes (whatever you have time for), you can simply dust away any excess powder using a fluffy brush.
Tip: We recommend letting the powder sit for up to 10 minutes if you know you'll need your makeup to last from dawn to dusk, or just three to five minutes for a lighter bake.
My Signature Baking Technique
I like to bake in lots of different places to make sure my makeup is set all day, so there's no fine lines, creasing or movement of my foundation. The main areas I bake are my under eyes, which stops creasing and helps prevent my makeup from smudging, and my smile lines, as this is an area that my makeup tends to crease through the day. Finally, I bake on my chin and T-zone, to control oil and keep my makeup looking matte and flawless.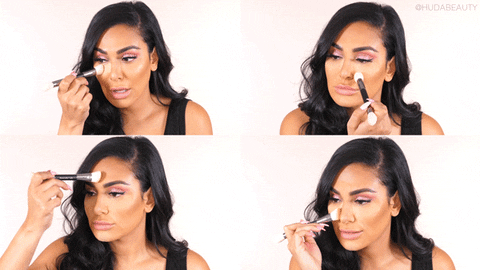 I also like to bake underneath my cheek contour, which creates more contrast and makes my contour pop. It's also really handy for when you may have accidentally taken your contour a little bit too low, as you can bake away the mistake 😉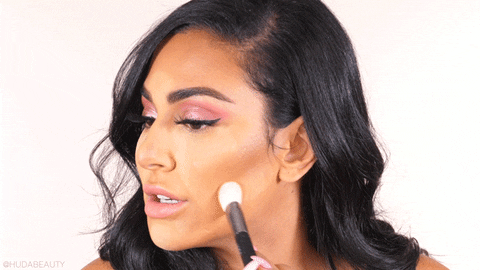 You can even bake the corners of your nose, which will help to stop creasing and the movement of makeup, as this is somewhere that tends to get a lot of oil build up.
Check out more about our Easy Bake powder here, and let us know if you have any baking tips in the comment below. Xx