Pop Quiz: Is Your Beauty Knowledge As Good As You Thought?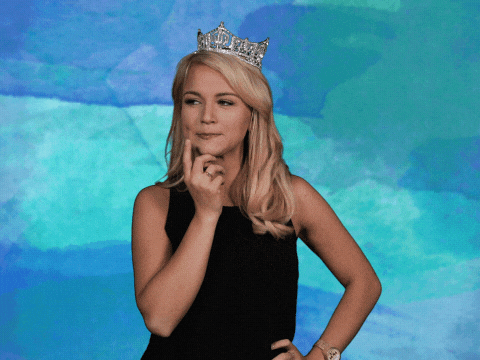 At HB HQ our number one goal is to share, inform, and talk all things beauty with you guys, so your beauty regime is as flawless as possible. The only problem is, there's literally so much to learn – we're constantly stumbling across new, juicy beauty studies, crazy trends and genius makeup hacks. So, to see if you're as up-to-date as you should be, take our 1-minute pop quiz so you can test your knowledge and learn how to improve your beauty regime.
If you have acne-prone or oily skin, products that contain AHAs like glycolic and lactic acid, and BHA's, like salicylic acid, can do amazing things for your skin. Their small molecular structure means they can penetrate deep into pores for super-effective exfoliation, that basically melts the glue that holds your skin cells together, which are the main cause of blocked pores. This Acne Facial Cleanser by Mario Badescu contains salicylic acid (a BHA), which is able to penetrate deeply into pores, while it also has anti-inflammatory and antibacterial properties that help reduce any acne bacteria. For more top tips, on keeping oily skin under control, check out this post.
Starting by brushing your hair from root to tip can actually damage your hair and increase hair fall. If you brush from the root, you're more likely to encounter tangles causing breakage and damage. Instead, use a good quality brush or a wide-tooth comb, and start at the bottom section and then work your way up to brush from root to tip. It's also important to switch up your brush when your hair is wet and dry. On wet locks use a flexible plastic bristle brush like a Tangle Teezer, $12, and for dry hair, use a nylon and boar bristle brush like the Denman Grooming Brush, $13.
The first thing most people do once they step out of the shower is rub themselves dry, but actually, you should gently pat your skin dry, and then moisturize when your skin is still damp. This will help lock in the excess moisture on the surface of your skin, so try to apply your moisturizer within three to five minutes after your shower. We love rich, natural moisturizers like Shea butter and cocoa butter, although one of our all-time faves (and Cindy Crawford's) is the Neutrogena Body Oil, $10. Check out these other shower-related mistakes we all make here.
Baking works amazingly for all skin types. Although baking does work to absorb oil, it's still the key to flawless makeup, even if you have normal or dry skin. If you're new to the idea of baking, check out how to bake like a pro here.
As much as we would love if this were true, unfortunately, it's not. Your pore size is determined by your genetics and your hormone levels, so although you can use products to make them appear smaller, you can't permanently change their size with beauty products. To make them appear smaller, you can use retinols (a derivative of vitamin A), which increase skin cell turnover and declog pores, making them look smaller. There are, however, in-office laser treatments, which can permanently shrink the size of your pores… Find out the truth about your pores here.